CURRENT NEWS
Writing the Land: Currents
We are very honored to be a part of this important publication. Along with Sandy Beck, educator at St. Francis Wildlife Refuge, and students from RAA Middle School, a beautiful section about Lake Jackson containing poetry, photography and information about the Lake is featured alongside Land Trusts across the country.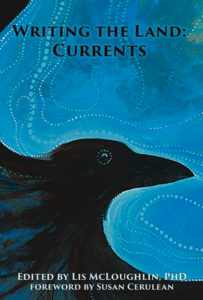 Please click here to visit our MEMBERSHIP Page to Purchase this book!
All profits go to support Friends of Lake Jackson!
We thank you for your support.
Writing the Land: Currents is the first book of 2023.
"Writing the Land is an attempt to honor nature and our relationship with it in a way that is as equitable and transparent as it is deep and entangled. We intend to be as inclusive—to humans and places
—as we hope the mantle of protection that land trusts offer can be. Our work will never be complete but gains strength, depth, beauty, and energy in a multitude of voices." —-Lis McLoughlin, editor
See all the publications on their website at: https://www.nature-culture.net/books-publishing
---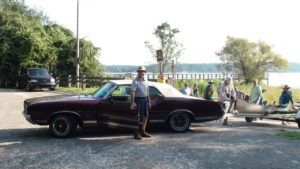 FoLJ Founding member Wilson Wright passed away on September 2nd. He was a dedicated member of the BOD since the FoLJ was formed in 1998 until shortly before his health began to decline in 2019. Wilson was always eager to get involved with events and volunteered his energy often. He will be missed by all.
Read the formal obituary here: https://tallahasseedemocrat-fl-app.newsmemory.com/?publink=3c0cc1882_1345f00

---
3 Options for Lake Jackson Explained
While the lake is dry, managers have three options to consider to improve the bird rookery and fishery at the 5,000 acre preserve.
Read more…https://www.tallahassee.com/videos/news/politics/2021/08/13/3-options-lake-jackson-explained/8126986002/
---
Lake Jackson skulls are of Native American descent, dating back centuries
After an assessment by state archaeologists, the two human skulls found in Lake Jackson last month have been determined to be of Native American ancestry, potentially dating back five centuries. 
Read more…https://www.tallahassee.com/story/news/2021/07/23/lake-jackson-skulls-florida-native-american-archaeologists-drydown-disappearing-water/8067717002/
---
 PRESS LINKS
11.10.2017 "Hunters and homeowners coexist on Lake Jackson"-Article in Tallahassee Democrat http://www.tallahassee.com/story/life/home-garden/2017/11/10/hunters-and-homeowners-coexist-lake-jackson/849212001/
10.1.2017 "Keeping Lake Jackson clean: Community gathers to pick up trash"-Article in Tallahassee Democrat http://www.tallahassee.com/story/news/2017/09/30/keeping-lake-jackson-clean-community-gathers-pick-up-trash/719742001/
9.21.2017 "What makes Lake Jackson drain so quickly?"-Article in Tallahassee Democrat
http://www.tallahassee.com/story/life/home-garden/2017/09/21/what-makes-lake-jackson-drain-so-quickly/689812001/
7.14.2017 "Launching boats and poems on Lake Jackson"-Article in Tallahassee Democrat
http://www.tallahassee.com/story/life/home-garden/2017/07/13/launching-boats-and-poems-lake-jackson/476125001/
6.24.2017 "Chorus of frogs ushers in first night at Lake Jackson"-Article in Tallahassee Democrat
http://www.tallahassee.com/story/life/2017/06/24/chorus-frogs-ushers-first-night-lake-jackson/414334001
6.01.2017 "Lake Jackson mounds reveal remnants of a thriving culture"-Article in Tallahassee Democrat
http://www.tallahassee.com/story/life/home-garden/2017/06/01/lake-jackson-mounds-reveal-remnants-thriving-culture/362526001
5.12.2017 "Rhythm of Lake Jackson inspires poetry group" Article in Tallahassee Democrat
http://www.tallahassee.com/story/life/home-garden/2017/05/11/rhythm-lake-jackson-inspires-poetry-group/101571640
5.5.2017 "Lake Jackson is deep enough for sailing" Article in Tallahassee Democrat
 http://www.tallahassee.com/story/life/home-garden/2017/05/04/lake-jackson-deep-enough-sailing/101296968
4.6.2017 "Lake Jackson rises back to normal levels" Article in Tallahassee Democrat
 http://www.tallahassee.com/story/life/home-garden/2017/04/06/lake-jackson-rises-back-normal-levels/100137946
3.17.2017 "Lake Jackson neighborhood id home to a variety of wildlife" Article in Tallahassee Democrat
 http://www.tallahassee.com/story/life/home-garden/2017/03/16/lake-jackson-neighborhood-home-variety-wildlife/99277108/
A More Ancient World: The Fall and Rise of Lake Jackson
http://www.dailykos.com/story/2011/5/8/974300/-/
Community Blogs Tallahassee-"Wild and Free Again" Bald Eagle Release on Lake Jackson!
http://blogs.tallahassee.com/community/2015/08/19/wild-and-free-again/
NWFWMD-Governing Board editorial: Future bright for Lake Jackson
http://www.nwfwater.com/Contact-Us/Newsroom/Press-Releases/Governing-Board-editorial-Future-bright-for-Lake-Jackson
Tallahassee Democrat-Lake Jackson's revival continues

http://www.tallahassee.com/story/news/local/2015/05/06/lake-jacksons-revival-continues/70926030/
Land and Water Magazine-Restoring a Disappearing Lake
https://www.landandwater.com/features/vol46no5/vol46no5_1.html
LakeLubbers.com Lakes for Vacation and Recration
http://www.lakelubbers.com/lake-jackson-2438/
Atlas Obscura
http://www.atlasobscura.com/places/lake-jackson-ecopassage
Tallahassee Democrat-When Santa visited Lake Jackson
http://www.tallahassee.com/story/opinion/2016/12/24/wright-santa-visited-lake-jackson/95801904/
Website Pages
Blog Archives by Categories
Blog Archives by Tags
Blog Archives by Month
Portfolio Archives by Categories
Portfolio Archives by Tags